This condo SOLD 5/24/19 for $270,000.  Call Maria Walley for a showing today. 513-235-3996 mwalley@comey.com
There are many great neighborhoods in Cincinnati in which to begin your search for a new condo. Each offers a variety of homes, amenities, and perks to living there. Some of the most popular are Oakley, Over-the-Rhine, and Hyde Park.
Hyde Park is located in East Cincinnati and is one of the most popular areas in the city for aspiring owners of condos and single-family homes alike. The area also has a very healthy mix of starter/midsize and trade-up homes as well as a wide variety of condos. The area is very walkable and its proximity to Hyde Park Square, a trendy shopping and dining area, makes it popular with a wide range of people. Some of the area's most well-known and sought-after condo complexes are  Grassmoor, Georgian Terrace, Madison House and Regency. Prices for condos currently selling in Cincinnati's Hyde Park range from $107,000 all the way up to $1.5 million. So you can be sure you'll find a home that fits your needs. There are a few properties, however, that really stand out for their great features and affordable price points. The listing at 3744 Ashworth Drive is one such gem.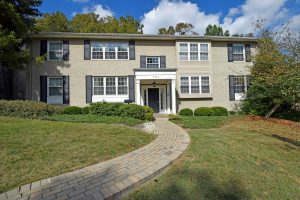 This condo for sale in Hyde Park is located within the Chestnut Station condo complex. This large, 3-bedroom, 2-and-a-half-bathroom unit provides excellent value for its listing price of $315,000. Located just down the street from the Hyde Park Golf and Country Club, this home features a loft, granite countertops, and hardwood floors. With its open floor plan and 1,700 square feet, you'll enjoy having plenty of space, whether for entertaining or staying in for movie night. There's plenty to walk to in East Hyde Park.  Start with breakfast at Coffee Emporium.  Still hungry? Take in a lunch at Bangkok Bistro.  Drinks at Hap's Irish Pub?  Need some essentials?  Stop in Tischbein's Pharmacy.  Forbe's Magazine named Hyde Park one of the 10 best neighborhoods in the USA.
If you've been looking for condos for sale in Hyde Park and are interested in checking out this home or any of the many others that we have currently on the market, give the team here at Cincinnati Condo Connection a call. We would love to help you begin the journey to find your dream home today.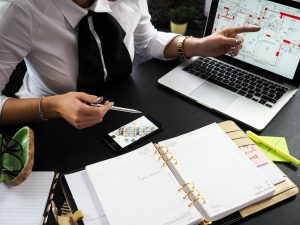 As the days start to turn slightly warmer and the snow finally begins to melt away, the Cincinnati housing market will begin to heat up. As in most places across the country, spring is one of the most popular times of year to sell or buy a home, which means it's also a great time to look at real-estate trends and what we are likely to see in this year's hottest buying season. Here are a few things we can expect both nationwide and in Cincinnati this year.
1. A slow start to the spring buying season
The new tax bill signed by President Trump last December will likely have an effect on how many sales are made early in the spring season. People will probably be taking a close look at their finances and doing their research to ensure the best course of action for them and their money given the new tax bill.
2. Increases in Homeownership
Despite low inventory levels across the country, home ownership numbers are increasing. According to Trulia, Q4 2017 was the fourth quarter in a row where the number of new homeowners was higher than the number of renters nationwide. In addition, Trulia research shows that many of those homeowners are millennials, which is a great sign that the real-estate market has finally begun to bounce back from the Great Recession. However, this same data also shows that more and more millennials are moving away from the city to the suburbs to find a better deal on a home. Increasing numbers of millennials may move to Cincinnati in 2018, given the area's cheap prices and a high likelihood for home value appreciation
3. Prices continuing to slowly rise
Case Shiller data from October 2017 show that prices have climbed consistently over the past two years. In addition, the index shows that home prices increased 5.92 percent between January and October of last year. However, despite price growth, a recent article by Forbes names Cincinnati as one of "America's Most Affordable Cities." A December article published by Realtor.com, "The Hottest Real Estate Markets of 2017: Who Gained Big, Who Fell Hard", also indicated Cincinnati as one of the country's hottest real-estate markets for 2017. In the article's list of the country's 300 largest markets, Cincinnati jumped from a previous ranking of 117 to a ranking of 64. Economists speculate that this is likely due to the affordability of Cincinnati homes. Unlike most places in the country, there are still great homes available in Cincinnati in almost every price range. The current average listing price of a home for sale in Cincinnati is $156,000—a modest 4 percent increase over last year. Thus, although cheaper than most other metro areas, Cincinnati is following the same pattern of price appreciation.
In conclusion, despite what is likely to be a slow start to the buying season, it is clear that there will be plenty of movement in the Cincinnati market in 2018, and we may even see an influx of millennials and other first-time homebuyers moving to the city in search of a more affordable home.