Who doesn't want to sit on this balcony and watch the sunrise or enjoy a nap?  This view will calm you from the moment that you walk in the condo but sitting on the balcony is what it's all about . It's on the East side of the building so you can enjoy it in the evening without the glare.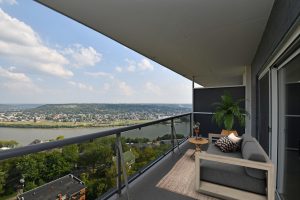 Gracious living with an open floor plan.  It's a spacious one bedroom.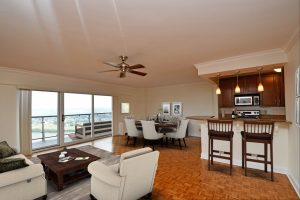 Galley kitchen
Bedroom Also has a river View!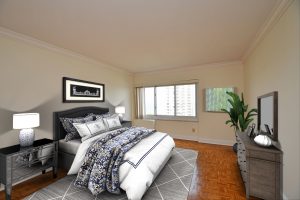 This Condo is Sold on 2/21/20 for $170,000.  For more about the listing click here.