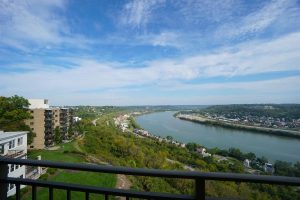 It's all about the views at River Terrace.  Located in East Walnut Hills at the end of Ingleside Ave, this high rise has 12 floors and 60 condos.  It was built in 1963 as an upscale apartment building and is now a luxury condo building. Almost every unit has a great view of the river and many have great city skyline views too.  Whether you are looking for something newly updated or a fixer upper, River Terrace has many options.  Prices range from $140,000 for a condo in original condition up to $350,000 for a renovated condo with a great view.  River Terrace offer some of the best deals when it comes to river view condos in Cincinnati.  Check out this video of a recently renovated condo at River Terrace.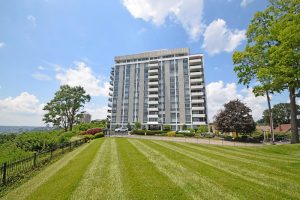 The common areas have were updated in 2017 by Don Sparks of Lifestyle Designs, also an East Walnut Hills resident.  This was a game changer for the building.  Finally the hallways are worthy of these amazing views.
Current renovations are 10 A which has a beautiful upriver view and is currently listed for $295,000.  It's on the 10th floor and has undergone a complete renovation.  It's style is contemporary and very neutral.  The master suite has a walk in shower and laundry.  The second bathroom has an extra deep very modern tub surrounded by subway tile and quartz counter tops.. The kitchen really shines with sleek off white cabinets made by Stosa in Italy, quartz counter tops, open shelving and stainless appliances.  The best part about this kitchen is that you can talk to your guests in the dining room and see the spectacular view all while preparing dinner. The condo is roomy at 1285 square feet. A typical condo in this building is 1285 to 1650 square feet. Unit 2D is also undergoing a renovation and wil be available in the spring of 2018.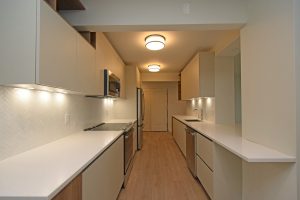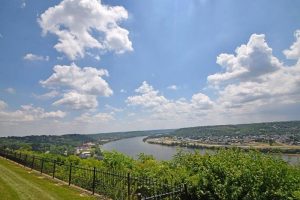 The 12th floor is in the process of being combined and renovated to make one of the best penthouse condos in the whole city with 360 degree views of the city and views directly over the river.
What's an original condo like?  Think parquet floors and 55 year old kitchen cabinets and no laundry in the unit.  Do you have what it takes to renovate a condo like this?  If you do, please give me a call and I'll find you a great opportunity.  Condo sellers, I always have buyers looking for river view condos in East Walnut Hills and Eden Park.
Walk to Eden Park and many restaurants and cafes.  It's a short 13 minute walk to the Overlook at Eden Park and a 5 minute walk to Woodburn Ave where there are many fun places like Woodburn Brewery, Myrtle's Punch House, O Pie O, Café DeSales.  Urbana Cafe is also opening up a café on Woodburn.  Walk up McMillan to get to Parkside Café, The Brew House, Just Q'uin BBQ, Fireside Pizza, Landlocked Social House and more. There's several churches within walking distance.  Unity and St. Francis DeSales are both within 10 minute walking distance. And there are no shortage of hair salons to walk to.  My favorite is Parlour Salon.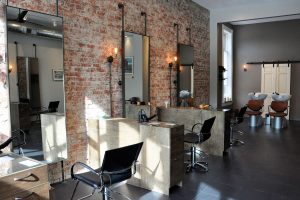 Need more ideas of places to walk to in Cincinnati? Check out this article Spending the Day in East Walnut Hills.
Who lives in the building? A diverse group of people.  River Terrace attracts old people and young people alike.  Some are lifetime Cincinnatians and others are newly transferred professionals.
Rentals are allowed in the building and there are currently 4 units being rented.  They allow up to 10% rentals. Rents typically run $1400 to $2000 in this building.
The building has a gym but no pool.  It's staffed 24 hours a day and the Security/Concierge will even park your car for you in the garage.
What are the downsides to this building?  No pool and limited garage parking.  There is enough parking for everyone to park one car in the garage but not enough parking for multiple cars per household.  There is a nice off street parking lot adjacent to the building. Condo fees are a bit high at 70 cents per square foot but it is a very well built and well maintained building and includes heat, water, and air conditioning as well as 24 hour concierge and valet parking.
Bring your four legged friends. Pets are welcome at River Terrace. You can have up to 2 pets per household, no weight limit on dogs.  It's a terrific neighborhood for dog walking.  I frequently see dogs with their owners enjoying a pint at Woodburn Brewery.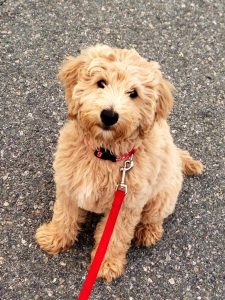 You may also be interested in The Edgecliff Private Residences ,  Saint James at the Park or Husman House.  Both are in E. Walnut Hills and offer great views for reasonable prices.