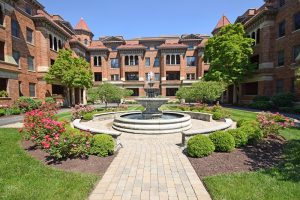 As we move closer and closer to spring time here in Cincinnati, the real estate market is beginning to heat up for potential buyers and sellers alike.
In fact, according to Realtor.com, there are currently 3,667 homes on the market and 3,552 homes for rent, and the current average listing price for the city of Cincinnati is $165,000. Although great homes can be found all over the city, the following neighborhoods in Cincinnati are likely to be your best bet for finding a wonderful deal on a condo.
Over-The-Rhine
Of all the neighborhoods in Cincinnati, Over-The-Rhine is the one with the most condos on the market—and it also happens to be one of the hippest, most popular areas in the city. According to Realtor, the area has an average listing price of $324,950, although prices currently range from $200,000 to $600,000. Most condos for sale in Over-the-Rhine are walking distance from area attractions like Findlay Market and a wide variety of coffee shops, restaurants, and nightlife. In addition, many homes for sale in OTR have been remodeled or upgraded within the last ten years. You can check out our recent article, "OTR: Best Deal on a Condo," to see one of many homes that we recommend if you are considering purchasing a condo in OTR.
Walnut Hills
Although a little more removed from the hustle and bustle of downtown Cincinnati, Walnut Hills is still a great place to buy a home. There are currently around 35 condos on the market in Walnut Hills, with prices ranging from $110,000 all the way up to $995,000, so there is something here for everyone. As far as perks and amenities go, there are many options available. For instance, this two bedroom, two bath condo, located at River Terrace, 2401 Ingleside 10A.  It features a stunning river view and has undergone a complete renovation. It's listed at $285,000 and has valet parking.  This one won't last long. The Edgecliff Private Residences  2200 Victory Pkwy, 809 is currently listed at $349,900, features an in-unit skyline view, while the building includes a guest suite with a kitchen and a 24 hour concierge.  Meanwhile, the $149,900, one bedroom, one bath unit at The Verona 2356 Park Avenue, 104 features in-unit wood floors and an address in a coveted historic building.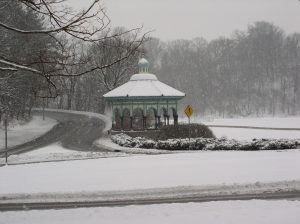 Hyde Park
Just a few minutes east of Walnut Hills is the Cincinnati neighborhood known as Hyde Park. Like OTR, Hyde Park is extremely walkable, a perfect location for those who enjoy being outside in their neighborhood. Although this area is also somewhat removed from downtown Cincinnati, it still offers plenty of easily accessible shops and restaurants and easy access to I-71. Currently, there are about 30 condominiums on the market in Hyde Park, ranging anywhere from $165,000 all the way up to 1.5 million. Given the high price range, it is no surprise that homes in Hyde Park boast a variety of amenities. This two bedroom, two bath home, located at Michigan Terrace, 3500 Michigan Avenue, 43, is listed for $799,000. The location alone is worth every penny. This property is located right on Hyde Park Square, amid the city's most popular shopping and dining districts. The two bedroom two bath home at the Madison House, 2324 Madison Rd, 304, on the other hand, is listed for $148,500 and features a large balcony and wood flooring. The building provides valet parking service, a doorman, and a heated pool.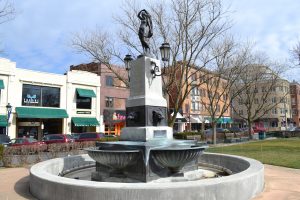 If one of these listings caught your eye, and you are considering purchasing a home in one of these neighborhoods in Cincinnati, give us a call today at (513) 215 – 3996 today and let us help you find the perfect condo for you.