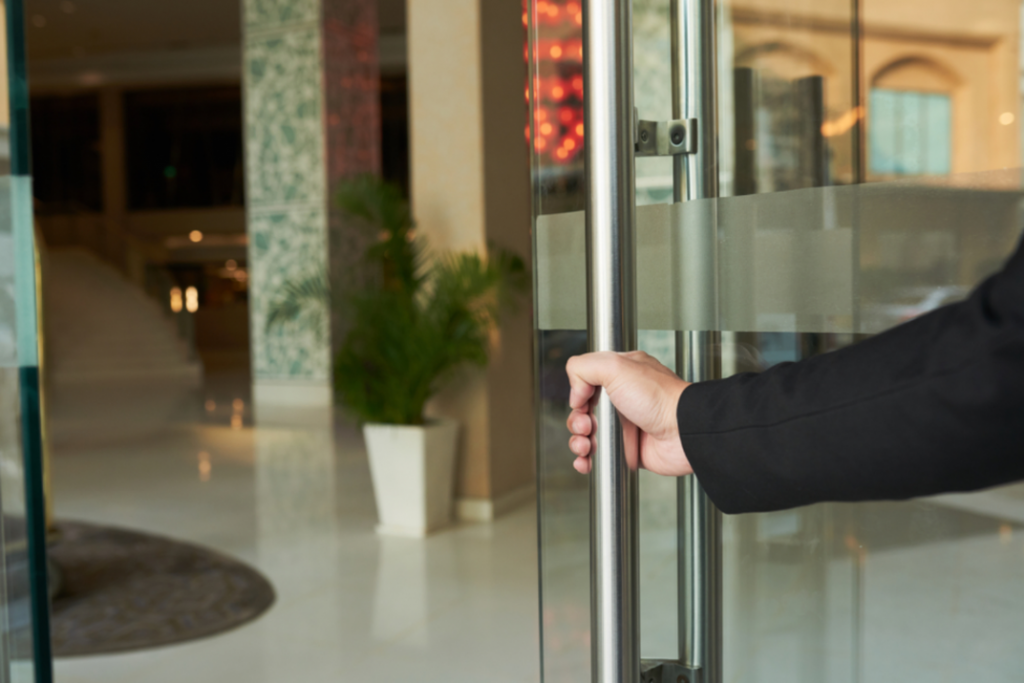 Many high rise condos or larger urban condos have a doorman or a concierge. Their primary purpose is for safety and handling building emergencies but they do so much more.
Safety
A doorman or concierge is the first point of contact in the building. They can screen people trying to enter the building and keep an eye on the common areas. Most of them have security monitors and can see what's going on in the garage or the parking lot as well as the pool and other common areas. They also regularly patrol the building.
Screening Guests
They can help you avoid unwanted visitors such as the crazy ex, the stalker or the friend that doesn't understand texting first. They can also let you know when your guests arrive and are on their way up to your condo. Often your guests need instructions to get to your unit. The doorman can tell them where the elevators are and which floor to go to.
Helping with Packages
Deliveries and package shipments have become a daily occourance for many people. Whether it's shopping on line, dry cleaning or documents for business, it's nice to know that there is someone there 24/7 to sign for your packages and let you know that something has arrived. Many will even put perishable deliveries in your refrigerator for you.
Checking on Infirmed or Elderly Residents
Whether you are temporarily disabled from an injury or someone aging in place, doormen are a great resource. I've seen them tie old men's ties daily, help manage home health care workers or check on an unreachable resident for a friend or family member. I can't tell you how many time I've seen an elderly or drunk person fall and a concerned family member call the doorman to check on someone only to find them lying on the floor no where near their phone.
Calling a Cab
A doorman or concierge can call or hail you or your guests a cab. Some buildings have regular car services. This is important if you find yourself with a car that won't start or a guest who may have drank a bit too much.
Respond to Building Emergencies
The most common emergencies that a condo doorman encounters are water coming from the unit above or fire alarms going off. They are often the first point of contact for this and will arrange with the building plumber and or manager to address the situation. Fast responses mean less damage to the condominiums.
General Assistance
My doorman has let my assistant into my condo when I've travelled and left my phone by the bedside, retrieved theatre tickets that I can't use and held them at the desk for my friends and passed documents or keys on to clients. It's like having a 24 hour assistant.