1) Have HVAC serviced and save the report for buyers. The most common item I see come up on post inspection requests is an allowance for an HVAC at the end of it's life.  Be proactive, show that you service it and that it's in working order and you may save yourself thousands of dollars.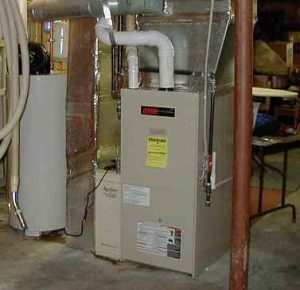 2) Make sure all doors close properly and repair doors that don't. Same with cabinet doors.  Doors and cabinets that don't shut properly are annoying and are easily and cheaply fixed.
3) Repaint if necessary, especially if the colors are no longer fashionable.  Red and gold, remember the jewel tones of the 90's.  They look terribly dated now.  Try Sherwin Williams Agreeable Gray.  If there is prior water damage that has been resolved, please repaint the ceiling. Yes, you need to disclose if there was water damage but if you leave the spot on the ceiling, it makes buyers nervous.
4) Make sure all faucets are working properly.  No one likes to see a drippy water faucet. If they are old and unfashionable, change them out with newer inexepensive faucets.
5) Make sure the toilets are not running.
6) Make sure all lightbulbs have been changed to attractive bulbs (no CFLs) and that all are working and free of dirt and debris.  Otherwise buyer's inspector will tell buyers to bring an electrician to make all lights operable. They don't carry spare bulbs for testing.  Also, good lighting can make a home look cozier and prettier.  Bad lighting just makes everything look uglier.
7) Make sure washer and dryer are working or remove them if they don't.
8) Make sure you have all of your current HOA docs including any amendments, master insurance policy, rules and regulations, minutes from board meetings and current year operating budget and balance sheet.  You will be asked for these things and you don't want to wait until that moment to try to get these items.
9) Check smoke detectors.  Make sure they have new batteries if they are not hardwired and get rid of the ugly yellow ones and replace them with new white ones.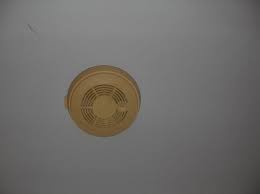 10) Deep clean and declutter (refrigerator, closets, storage area)  Condo buyers are usually downsizing and worried about containing all of their possessions.  You don't want them to open up your storage area and see things stacked on top of each other.  Nothing says this place is to darn small that a storage unit piled high, ditto for your linen closet. Pack up anything seasonal or that you won't need right away and store offsite.. Also clean out the cabinets under sinks and in laundry room. Chances are you have many duplicates of cleaning supplies that you don't use.
I always recommend staging a condo.  I believe sellers usually sell it faster and get top prices when they stage.  I realize not all sellers have the funds to invest in staging up front.  Often, clients ask if they should repaint.  If the colors aren't hideous, I usually tell them to save the time and money on painting and stage it instead.