I believe staging is a necessity for most home sales even in a good market. As part of my service to clients, I pay for the initial staging consultation with every residential listing. Vacant properties need to be staged so they look like a home. I specialize in condos with river views and many of my owners think the view sells the unit and they don't need to stage. The truth is, even the units that have been updated in the last 10 years, can start to look tired after a couple of years with or without furniture. In an empty condo, the buyers see the flaws. They see the drywall imperfections, the baseboard that's not perfect or the scratches on the floor. When the condo is staged they have a seat on the sofa and enjoy the view. Many times they pick up a pretty pillow or decorative item and joke that if they buy the condo can they have the pillow too. They are visualizing living in the unit instead of looking for imperfections or thinking about how much work or money they are going to have to spend to get rid of the ugly wall paper or redo the floor.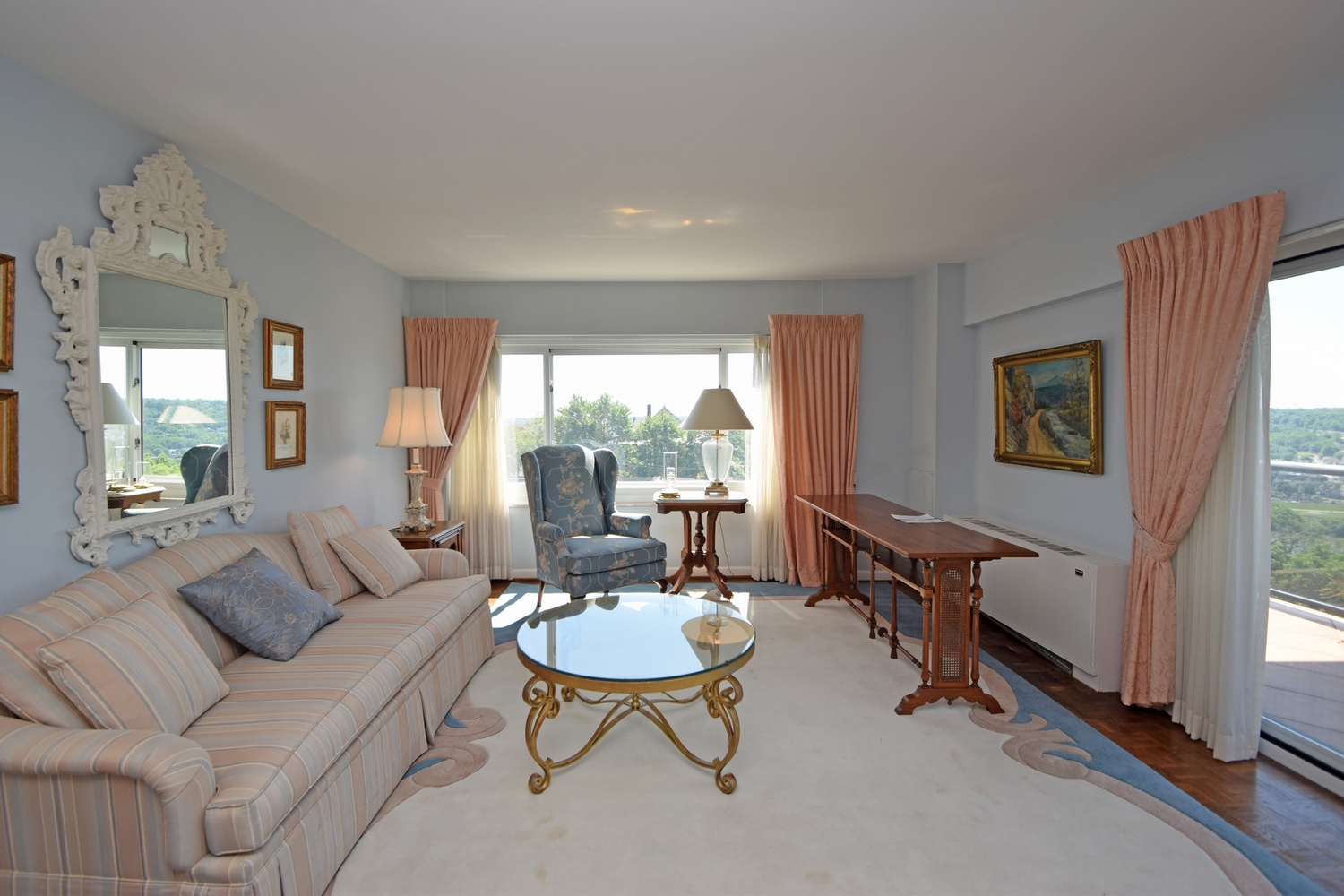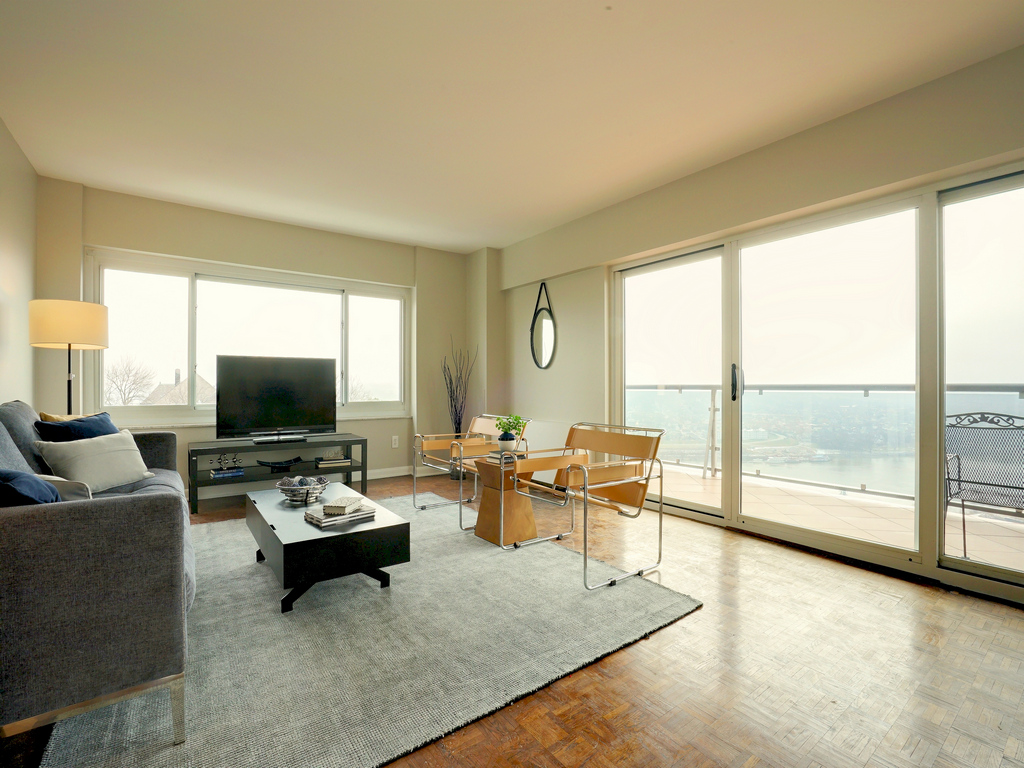 Note how the view really pops now that the heavy curtains have been removed and there is a smaller carpet that shows more of the flooring. The clean lines don't distract you from the beautiful view like the fussy outdated furniture.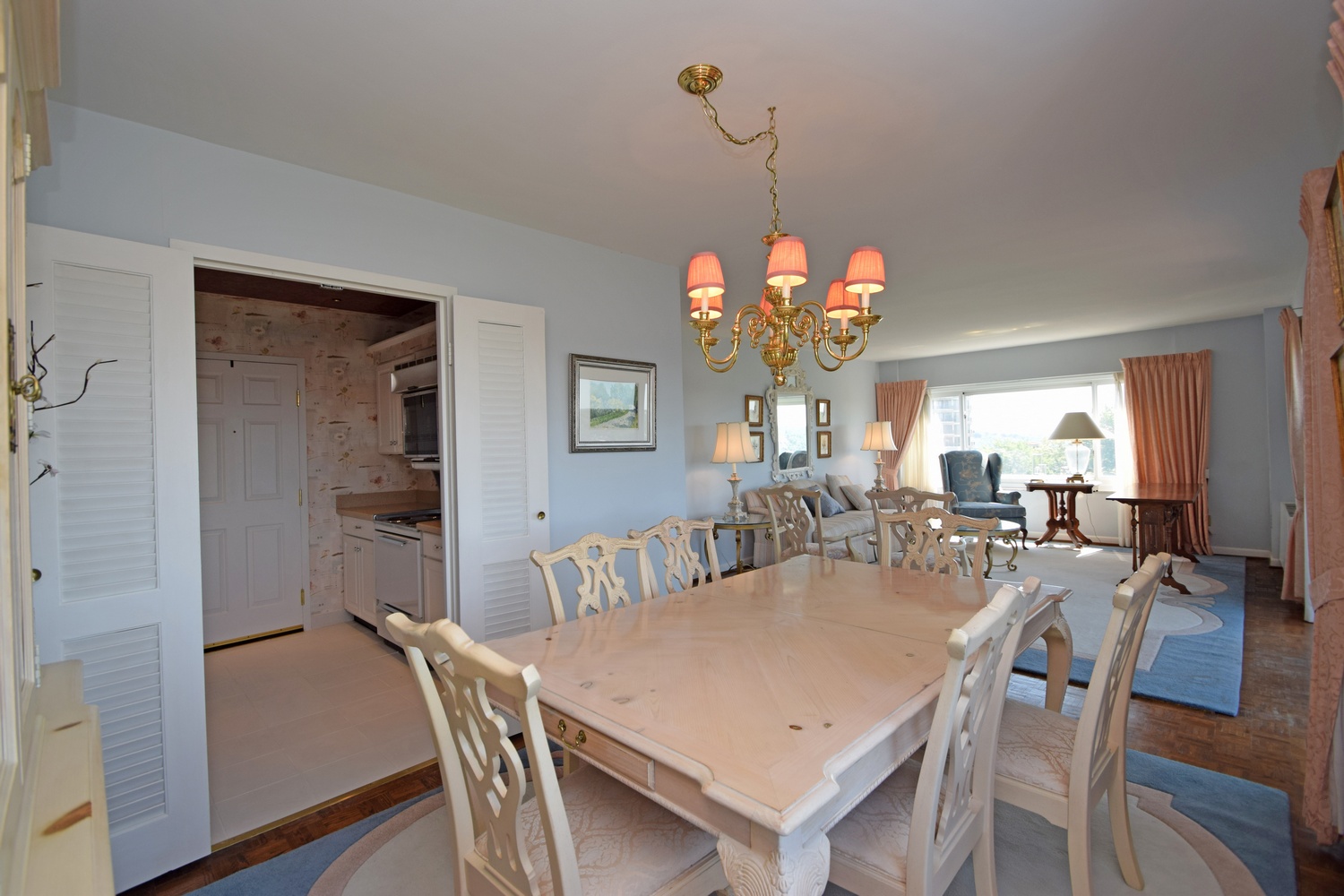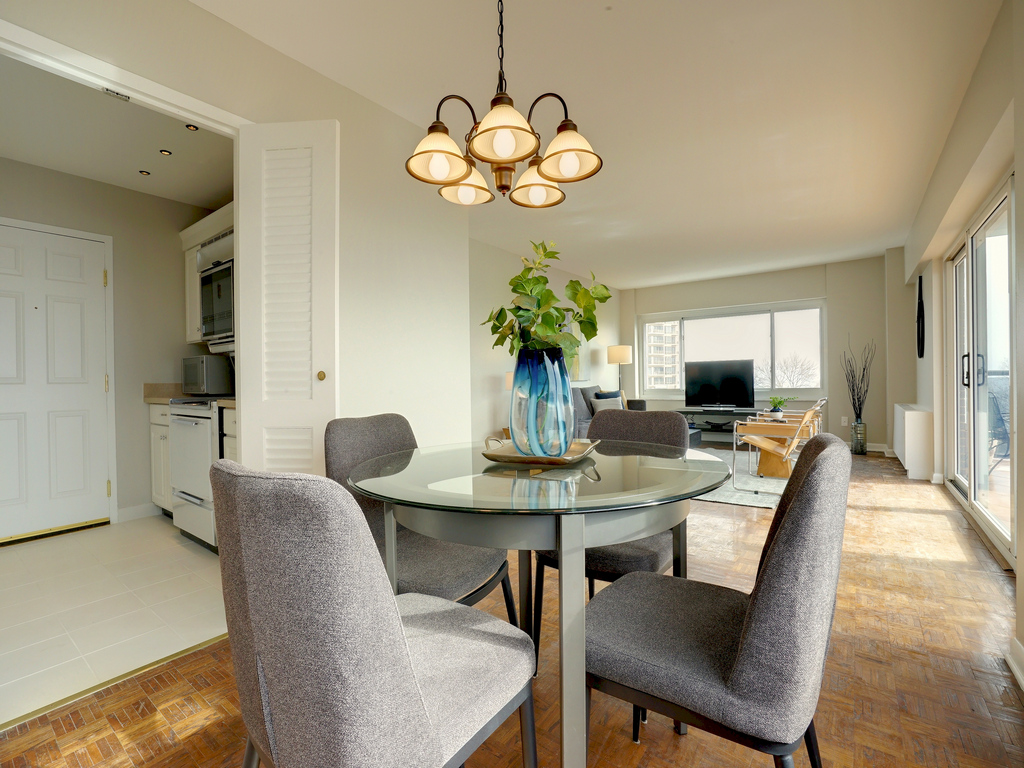 A large national broker tracked 2,772 properties ranging in price from $229,000 to 4.8 million in eight major U.S. cities. It found that staging decreased days on market by an average of 54%. The average staged home also sold for more than those that were not staged. I stage any property over $100,000 unless it's been designed by an interior designer fairly recently or the client has really great taste. The stagers are designing to make a property universally appealing and to help people envision how the space can be used. This is very important with open spaces. Also, I find that many people have oversized furniture or just too much furniture. Many people are downsizing from a large home into a condo and have trouble believing that the empty bedroom will fit their king size bed. We stage with king size beds and two night stands so that they can see that it works. Spaces look smaller when they are empty
It's also helpful for odd spaces such as this landing of this two story loft condo. In this case you walk up the stairs and see this odd area. It's not quite a private room. You walk through it to get to the master bedroom. We asked the stager to make it a place to watch television.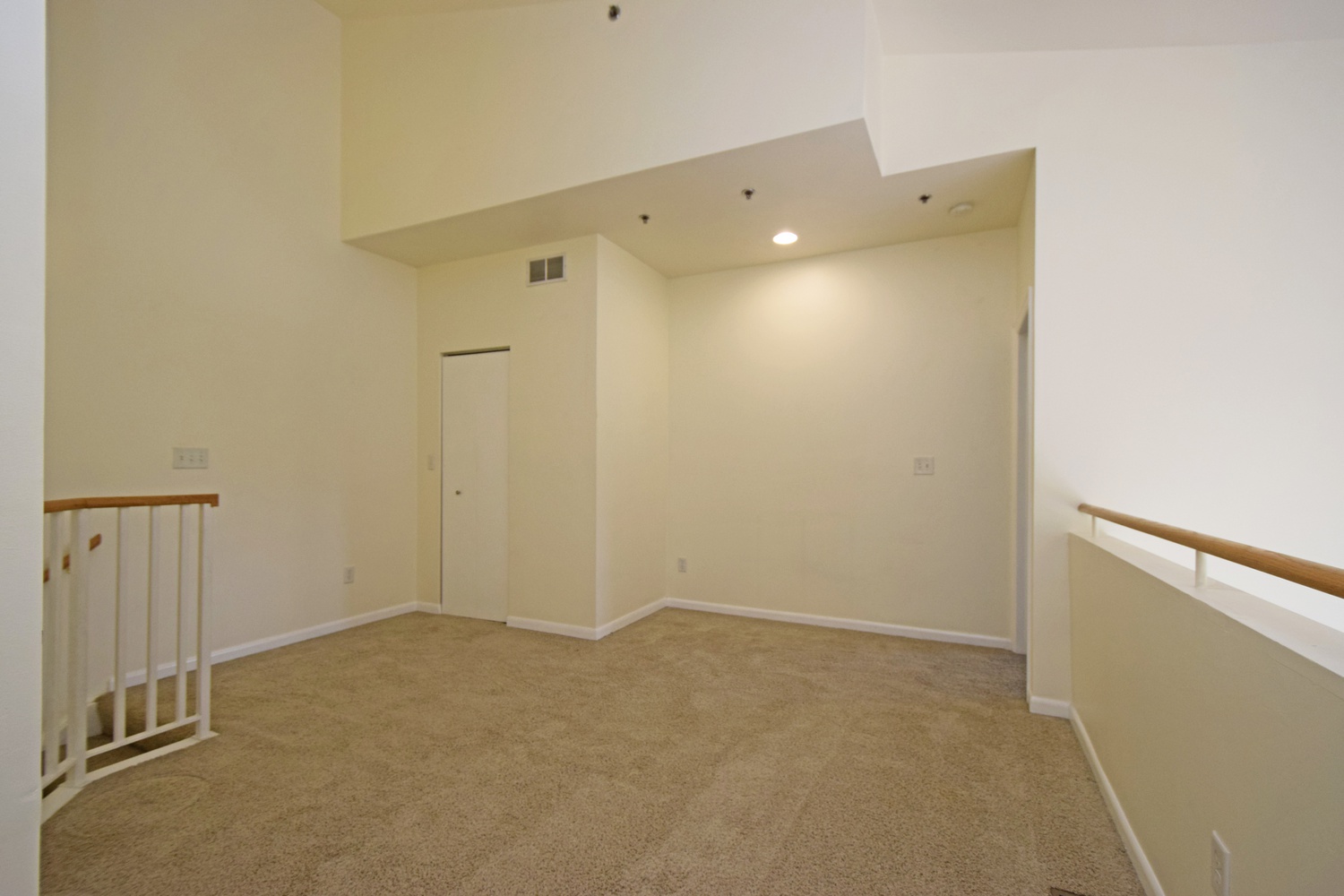 Notice how instead of this dead space before you enter the master bedroom, you have a lovely area to watch television, read a book or do yoga.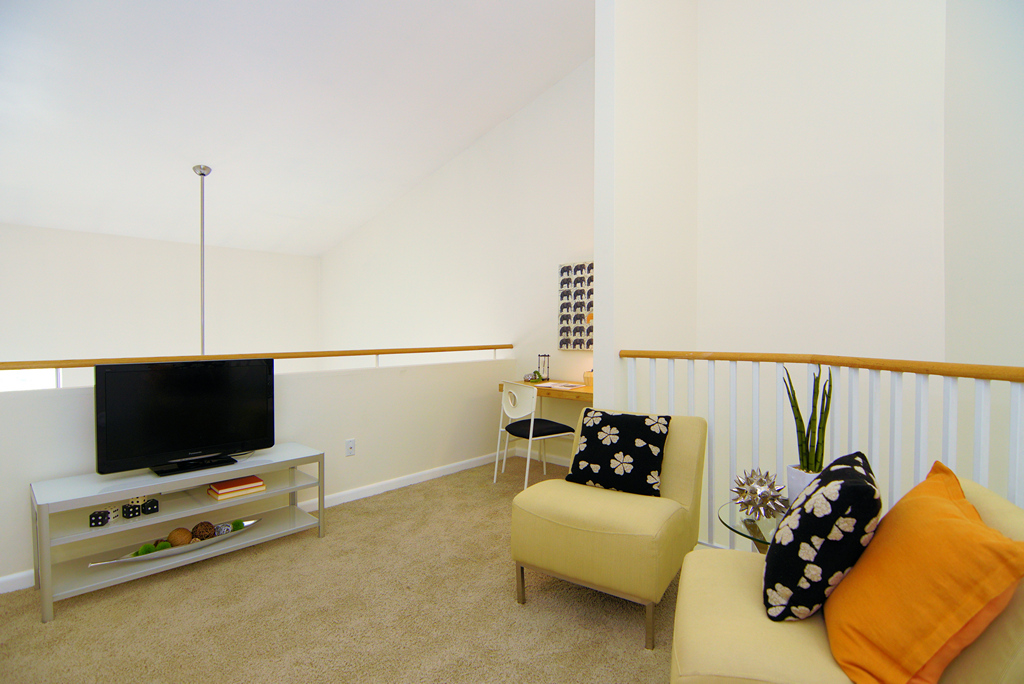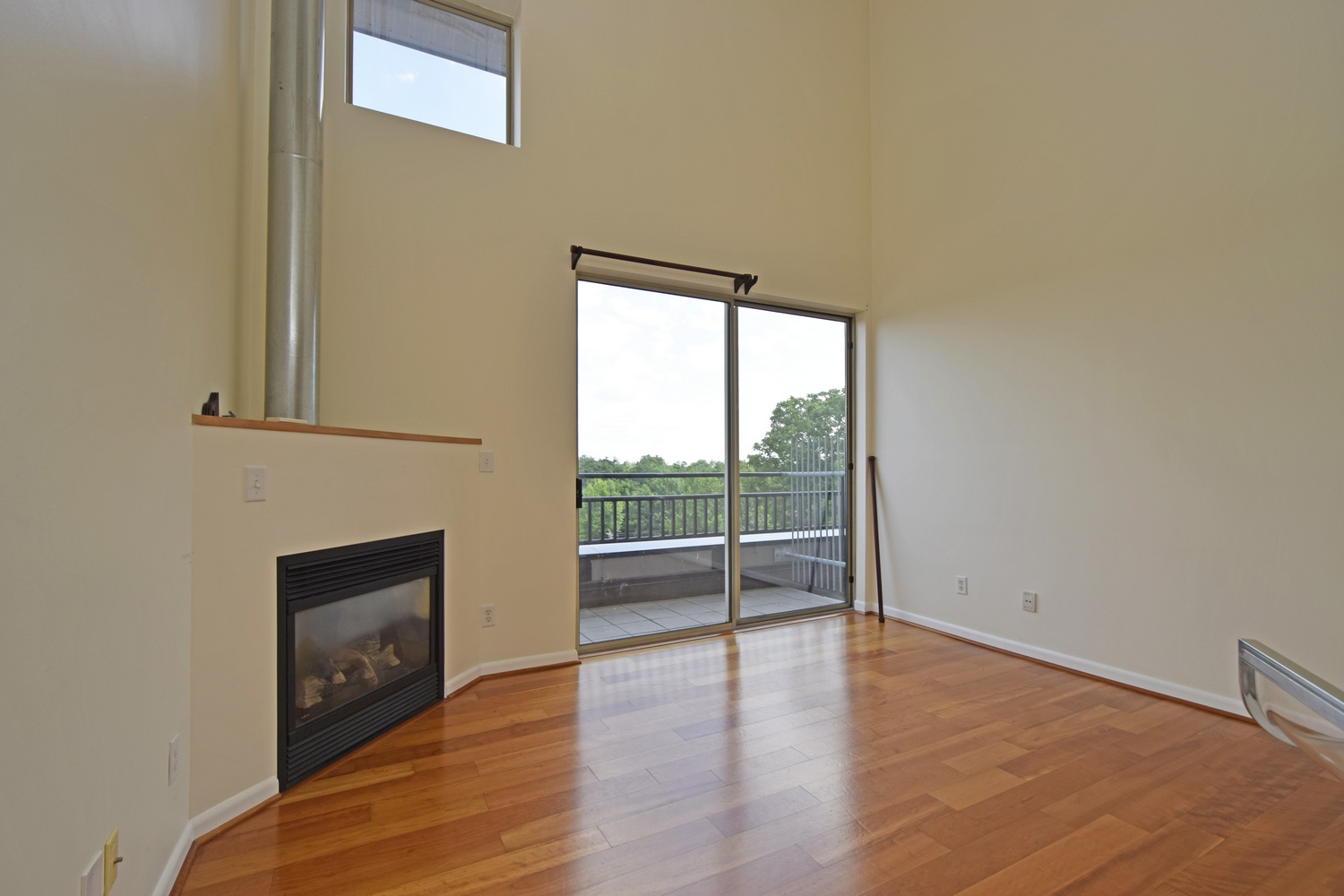 This living room was very small and directly off the kitchen. Before it was finished it just looked to small for a living room. Once it was furnished with space appropriate furniture, it really came to life and buyers were immediately able to visualize themselves sitting in the room and conversing with someone who was cooking in the kitchen.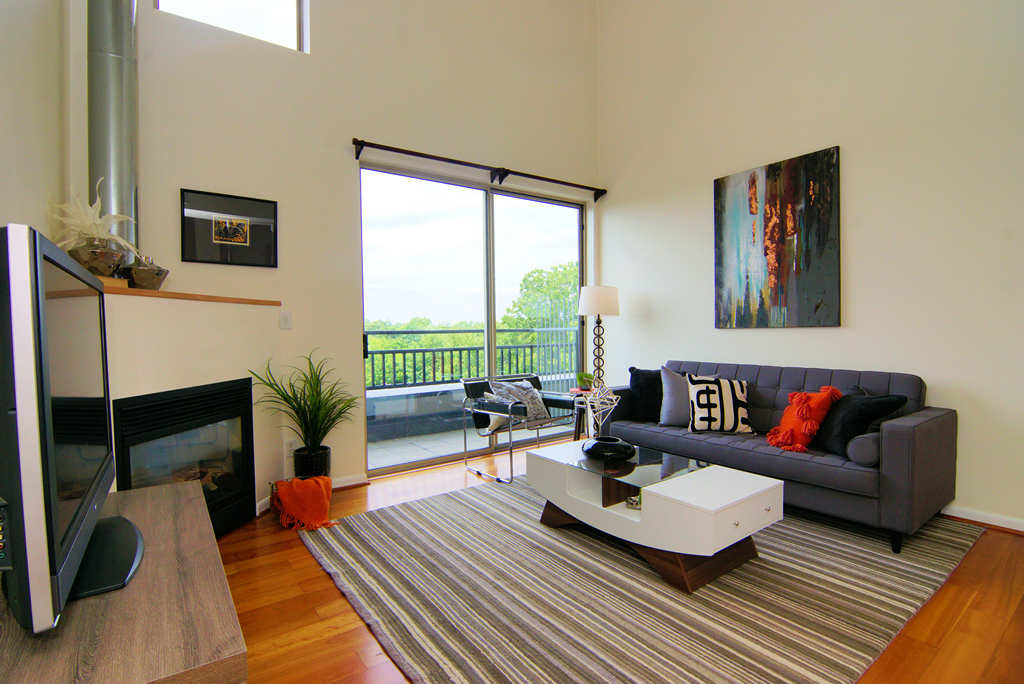 My local stager says that 35% of their stage homes received an offer in 7 days or less. 66% of their staged homes received an offer in 30 days or less. Homes less than $250,000 sold in 21 days, $251,000-$500,000 homes sold in 31 days and homes over $500,000 sold in 44 days.
When should you consider staging?
If you have outdated furniture or colors that are not "of the moment". Remember red walls of the early 2000's or the faux finishes of the 90's? And need I mention wall paper?
If you have recently merged two households together. I see this all of the time when people marry or move in with their significant other. His bachelor furniture doesn't work with her Crate and Barrel style.
If you have a really great floor plan or a really awkward one. If it's great show it off. If it's bad, show it in it's best light.
If you have a really great view. Get those buyers in a comfortable chair looking at the magnificent views. They won't want to leave.
If you have too little stuff. No one wants to buy the house where it's obvious that someone moved out and took half the furniture or worse, someone took the good stuff and moved and brought the basement furniture to the living room.