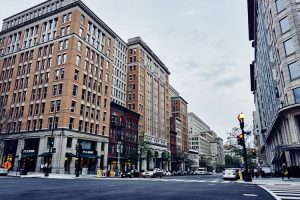 People make the decision to purchase a home for a variety of reasons. For some, it's all about the location. For others, it's about pricing and amenities, but most of all, it's about potential return-on-investment in the future. Regardless of what you are looking for, the home-buying process can be an arduous one. Here are a few tips that, if applied, will make your condo purchase less stressful.
1. Evaluate your finances
This may seem obvious but the importance of preparing your finances when before a home purchase cannot be understated. Condos, in particular, come with some unique financial challenges, due to varying Homeowner Association rules. To help avoid confusion, both buyers and sellers should make sure to utilize the Condominium and Homeowner Association Checklist provided by the Cincinnati Area Board of Realtors. You should also ensure that your own financial statements show a history of good credit and on-time payments. For a deeper dive into how to boost your credit rating, check out Credit Repair's recent article on "How to Fix your Credit to buy a Home." In addition, make sure that you have saved up enough to fund at least a 5% down payment (although 20% is typically preferable) on your home
2. Research, Research, Research
You can be prepared for many of the curveballs that the condo-buying process will likely throw your way by doing lots of research. The best advice we can offer is simply to start early. Even if you may not be looking to purchase a new home right away, the more time you have to familiarize yourself with the area the better off you will be. Look at price ranges, appreciation likelihood, availabilities, and amenities. Then, create a list of must-haves for your new home, and continue to proactively add and subtract from that list throughout the process
3. Get help from a professional
As a potential home-buyer, it is in your best interest to find help from a licensed real estate agent. Not only can they help you decide which home to buy, they can offer much-needed help and advice throughout the purchase process.
Here at Cincinnati Condo Connection, we understand the intricacies of purchasing a Cincinnati condo for-sale.  We have a proven track record of quality with both buyers and sellers and often know when new units will be available before they reach the market. Contact us to begin your search for a Cincinnati condo today!