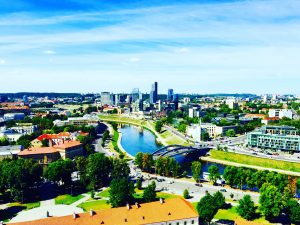 It is no secret that 2017 was a year of tumultuous political and economic change for the US, both on a local and national level, changes that had a direct influence on the US Real Estate Market.
At the beginning of 2017, Forbes predicted the following for the United States housing market:
Prices will continue to rise, albeit more slowly than in recent years.

Affordability will worsen, particularly in cities like Seattle, WA and Austin, TX, which continue to see huge amounts of real estate and job market development.

More Millennials will become homeowners.
Now that we are a few weeks into 2018, here at the Cincinnati Condo Connection we decided to do a little research to determine how those predictions played out on both a national and local level.
According to an article published by Trulia in October of 2017, demand for homes across US markets has continued to rise. In fact, the share of inventory sold in the US surpassed its peak for the first time since the recession of 2008. Unfortunately, that increase has done little for the affordability of homes on the market. A recent study by Realtor.com shows that the median list price for a home in the US in December of 2017 was $270,000, 8% higher than the median price in December of 2016. However, earlier in 2017, the median list price was at $275,000. These numbers show that Forbes's prediction was correct, and that, while prices are still higher than they were in 2016, they are rising more slowly than in past years.
Numbers here in Cincinnati show a similar pattern. However, Cincinnati condo and home prices are actually rising more sharply than the national average.
According to a report released by the MLS of greater Cincinnati in November 2017, the median sales price for a home in Cincinnati was roughly $170,00 0up about 10.41 percent from November 2016's estimated $150,000.
Although most 2017 pricing reports are still being collated, research by CoreLogic from April 2017 shows that home values were indeed increasing across the United States, rising by 6.9 percent as compared to April 2016. However, it is worth mentioning that these numbers can vary vastly by market. According to 2017 data from the Federal Housing Finance Agency, Cincinnati trends show a home value gain of 6.5 percent over the last 10 years. While, in more quickly growing areas such as Austin, Texas home values have grown 65.8 percent over the last 10 years.
So the final question remains, did more Millennials actually buy homes in 2017? According to the 2017 Home Buyer and Seller Generational Trends Report, the answer is yes. In fact, buyers 36 years of age and younger made up the largest share of homebuyers in 2017. However, that overall number is down 1 percent from 2016's 35 percent. Are you a millennial interested in buying a home in Cincinnati this year? Research shows that an investment in "The Queen City" will be a smart one in 2018 given that Cincinnati was named one of Trulia's top 10 best markets for Millennials who want to buy a home in 2017. The report evaluated housing market viability for Millennials based on the following criteria: job growth, vacancy rates, starter-home availability, online listing searches, and the percentage of people in the vicinity under age 35.
Overall, research from multiple sources shows that the housing market is finally beginning to even out, even in the nation's most popular and expensive markets, and that the outlook for home values, prices, and inventory in 2018 is a relatively positive one.